---
GreenCulturED is a Marijuana  school for the Cannabis Industry, providing High Value, Web- Based Cannabis Business Training Driven By Technology. They should be your #1 option to start learning about the Cannabis Industry to & to ensure your education meets the highest standards for the industry.
Their courses are produced and developed by industry experts who will provide everything you need to get started. GreenCulturED faculty members anchor our strong research culture and collaborative atmosphere. Their faculty's teaching approach ties the latest in business theory to experience-based learning to prepare students to be catalysts for change in the cannabis industry. Their marijuana teachers pursue a wide variety of cutting-edge research initiates at our cannabis college, they ask the bold questions needed to unearth and expand globally relevant insights for today's business leaders
Not only do their faculty members frequently publish in top cannabis publications, many serve as industry experts and command leadership roles in cannabis based organizations.
GreenCulturED is committed to providing you with the Best Marijuana Education Courses available, and to give you the competitive edge needed to successfully land a job in the rapidly growing marijuana industry. The first thing you are going to need is certified training from a well established, and recognized accredited Marijuana Education Program. These courses are a requirement, and are a perfect beginning in preparation for work in the vast, and thriving marijuana market.
GreenCulturED is the #1 option to start learning about the Cannabis Industry. and they ensure your education meets the highest standards for the industry.
Certification Courses
GreenCulturED works with top cannabis experts to publish their knowledge into easy to- understand courses for students to become industry certified.
Upon completion of your education, students receive their Certification and Badge to prove they are ready to start working in the cannabis industry.
Certifications and Badges are a visual symbol of accomplishment, to communicate skills and achievements earned across job sites like LinkedIn and many others.
Budtender Certification
Course Description:
Budtender Certification educates students on all the important aspects of medical marijuana so that they may make educated decisions for their own health and compassionate recommendations for the patients that they serve.
You will get an inside look into the most popular and sought after position in a medical marijuana dispensary, the "Budtender."
As a budtender, are you asking for the right documents?
Are your budtenders following the right procedures?
The industry is rapidly growing in legitimacy.
This certification will provide you with the skill-set and knowledge as it relates to the various strains of medical marijuana.
You will be recognized as an industry professional and gain advance knowledge to provide your patients the vital information they need in order to suit their medicating needs.
In this certification you will learn:
Budtender Skills
Medical Marijuana Legalities
Marijuana as Medicine
Marijuana Chemistry
Garden Safety and Security
Calendar and Checklist
Marijuana Lighting
Horticulture
Seeds and Seedlings
Clones, Cloning, and Mothers
Indoor Grow Rooms
Outdoor Marijuana Gardens
Harvesting Marijuana
Hash and Medicine
Become a Budtender and help patients receive the information and medication that they need and stand out from other candidates.
Gain all the knowledge you will need to land this exciting position.
What to expect:
19 Course Videos (4:38:57 Time)
Supplemental Videos
Discussion Forum – Ask Questions, Get Answers
Medical Marijuana Photo Dictionary
19 eBooks (117 Pages Total)
Conversion Abbreviations and Tables Handout
19 Assessments
Photo Glossary
Certificate of Completion

Sign Up Today And Get Your
GreenCulturED  All Access Pass
 Learning Pass

$

97.00 / month with 1 day free trial and a

$

1.00 sign-up fee
To: You?
If you accept this proposal today, for $1 you will have a 1-day trial run.
After 1 day you'll have access for $97 a month, that's the "bad news".
Now For The Good News…
In exchange for this minuscule investment, we are going to give you the best cannabis education we could ever give a student or industry professional.
It's the key to "cannabis vault"…a literal treasure trove of systems and shortcuts to work in the industry or spark growth in any cannabis business.
And we're going to let you have them…
…ALL OF THEM…
…(plus a whole lot more)…
We'll tell you why in a bit, but first, I have a question for you…
Are You Just "Winging It?"
"Improvising?"
Practicing "hope and pray" cannabis growing?
Or do you have a clear-cut plan to grow into new this industry?
If you are "winging it," don't feel bad…you're not alone.
For the most part in the cannabis industry, that's what everybody did, too. And for a while, it worked.
In the early days, when working in the cannabis industry was smaller and simpler, "winging it" got the job done.
But as the industry has expanded from medical marijuana to recreational use now there are more and more niches, "winging it" just didn't cut it anymore. You have to be a professional.
How do you ensure you are ready for next-generation cannabis industry?
It doesn't happen overnight.
Learning should be comprehensive to continually support your role in the cannabis industry.
Our All-Access Learning Pass offers a year-long, unlimited access to the complete suite of online courses, programs and certifications from our cannabis college — online and live webinar-based education.
Green CulturED offers world-class training for cannabis solutions and education for the entire industry, now you can access to our entire catalog of cannabis education!
Also, new online courses are added regularly along with live webinars.
The Result: SUCCESS!
Training is NOT convenient.
It takes employees out of the office, overloads them with a ton of information in a short amount of time and costs thousands of dollars ($$$).
GreenCulturED cannabis college provides marijuana education courses and online environment is designed so it is easy for anyone to learn and complete their education, and we mean anyone!
Their faculty has created interactive and intuitive courses to ensure that students can attend their education 24 hours-a-day, 7 days-a-week, 365 days-a-year; whenever it suits your schedule and lifestyle.
Green CulturED has been recognized for its student-centered learning environment, appealing "edu-tainment" course design, personal attention by faculty members and the achievement of students from around the globe.
Green CulturED affordable online training program allows students and even cannabis businesses to train their entire staff.
Value to you:
Access to world-class training for cannabis growing
A comprehensive and continual learning option to help you become a cannabis expert
Training at any time, any place and at your pace
Learn at your own pace:
Pause courses at any time and continue later
24 hour support Monday – Friday
We only hire industry leaders to be instructors
Education that is affordable for everyone:
All courses are evaluated and reviewed by a third party
Every student is assigned a counselor
Every student get's access to every course
All courses are well organized and very interactive
Largest library of cannabis training material
NEW courses are released every month
Earn certifications from industry pioneers
E-books available
Courses have hours of videos
We guarantee you will love our courses
Weekly "What's Working Now" Newsletter
As a Green CulturED member, you also get to receive on our internal "What's Working Now" newsletters where members of our faculty share what's new, what's hot and what's WORKING across the cannabis industry.
It's like you're sitting at one of the desks in our office in Denver, Colorado…eavesdropping on everything we say.
In the past, these newsletters were ONLY for our Instructional Designers to write our online courses, but as a part of "open-sourcing" our business we've decided to let members attend these sessions as well.
Not only will you get the latest and greatest ideas (before they're turned into an online course, program or certification), you'll also have a chance to ask questions to our faculty or any of our partners.
You Get It ALL – For A Full 30 Days – For Just $97.00
That's right…
But, your investment today is just $1.
We May Be Crazy…But Not Stupid
Our sincere hope is you'll love what you see and choose to stay.
If you do, GREAT! If not, that's ok, too.
Just cancel before the 30 days are up, and you'll only pay $97.
But if you do love it (and we think you will), you'll automatically be renewed at our charter member rate of just $97 a month.
So click the "Sign Up Now" button below, and let's get started…
$97.00 / month with 1 day free trial and a $1.00 sign-up fee Sign Up Now
A paltry sum…
…especially when compared to what you'll make when you learn just 1 of the certifications, or what you'll save by getting a direct, specific answer to that one big question that's been plaguing you.
Again, that's how confident Green CulturED is in what they to have offer.
Learn at your own pace, learn when you're ready to learn, and access your education Forever- anytime & anywhere in the world. If you ever need technical support, at GreenCulturED, they take pride in themselves on outstanding student support so you will get a quick, thoughtful response and a solution for your issue.

Marijuana Blog
4 Ways to Dispel Myths about Medical Marijuana
Often, bringing up the topic of marijuana can be uncomfortable for conversation participants, but only because it is assumed that the plant has no proven medical benefits.
People who don't understand the importance of medical marijuana think that prescription medications comprised of chemical compounds are better for cancer patients and those with degenerative diseases as they have undergone FDA testing and been approved for release.
Although not all states in the U.S. have approved medical marijuana use, many politicians are working hard to change that.
As a person with an online master in health informatics degree, you can educate people to help dispel the four main misconceptions that people have about medical marijuana.
Stick to the main talking points listed below so that you can make a strong, factually accurate, and convincing argument – it could benefit someone's health.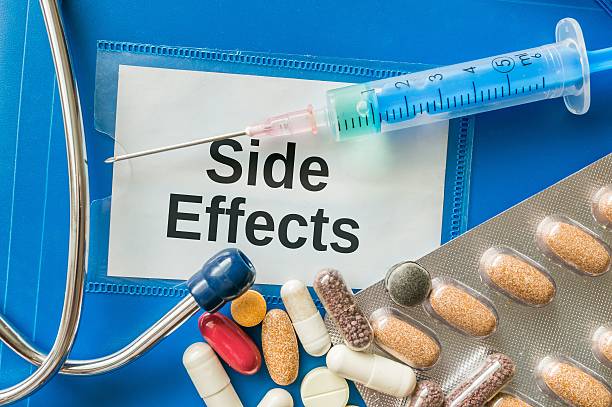 1. Explain the Fact That Medical Marijuana Has No Lasting Negative Side Effects
Many of the drugs prescribed to people managing serious ailments have various side effects that have to be dealt with.
From potential drug interaction warnings to lethargy, depression, suicidal thoughts, dizziness, and nausea, some prescriptions used to manage life-threatening diseases can cause other complications.
When you let people know that medical marijuana has very few side effects with none of them lasting more than a few hours, you may be able to change someone's mind on the issue.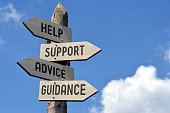 2. Present Evidence That Shows Medical Marijuana Has Helped Patients with Serious Conditions
Patients undergoing chemotherapy, dialysis, and organ transplantation need all of the assistance that they can get with recovery.
Use what you learned while pursuing your online MSHI degree to find medical evidence and specific cases outlining the benefits of medical marijuana usage.
While not all patients respond positively to medical marijuana therapy, there are lots of examples of people who have made a complete turnaround thanks to closely monitored medical marijuana usage.
If you can prove that medical marijuana is more than a recreational drug, you will garner more support for it.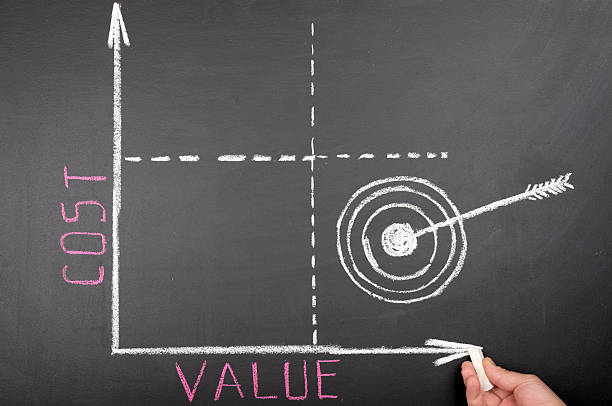 3. Show How Medical Marijuana Can Be More Affordable Than Prescription Drugs
Depending on the concentration and frequency it is administered, some prescription drugs can be very difficult to afford.
In fact, some patients have been known to go without their prescriptions because the costs were not picked up by their health insurance companies.
Comparatively, medical marijuana is a lot less expensive and easier to self-administer safely.
Once a patient learns what his or her tolerance level to medical marijuana is, there is a bevy of ways that it can be consumed.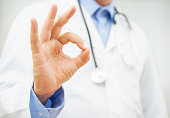 4. Make an Argument for Non-Addictive Pain Management
It is extremely difficult to develop a dependency on medical marijuana.
As long as it is used responsibly, users will not experience cravings or withdrawal symptoms.
Other drugs used to manage pain in patients, such as morphine, can easily be abused and cause negative effects.
You may not know where to begin when you learn that someone you are engaging with is a strong opponent of medical marijuana.
First and foremost, consider that most people know someone who is suffering from a serious ailment.
Make it your goal to talk to others about the quality of life, pain management, and finding solutions to longstanding issues in the medical community.
Let us know what you think.
(Click Here To Learn More About How To Become A Budtender
  Budtender Skills
(Click Here to Learn More  About How To Grow Marijuana Today!)

Sign up as a member with GreenCulturED, and receive your free course and weekly newsletter directly to your inbox. Take advantage of the many exceptional certified certificate courses available, and give yourself an edge in the thriving medical marijuana industry. Become certified for a job in the marijuana industry and start your education journey right here.
 Choose GreenCulturED And Start Your Training. Enroll into your tuition-free education Today!
Get Educated & Let's Grow Together!
 Let us know what you think.